There's something about the ties to our land and our food sources that knits us all together, regardless of differences in backgrounds. Your contributions help forge the connection between producers of food and the communities and families around us – including your own.
Dairy producers face a multitude of challenges in today's world, yet their passion to be good stewards of the land and caretakers of their families and animals prompts them out of bed each morning. They are driven to make our world a better place and they rely on the educational opportunities and networking experiences your dollars allow us to present to them.
If you believe that having access to a wholesome, dependable food system is a must, and you want the same for the generations to come, you've found a kindred spirit in Dairy's Foundation. Frankly, if there's ever been a time to come together as one and support each other, that time is now. We welcome your support.
Your Dairy Foundation is the dairy industry taking control of its own destiny on issues that impact our livelihood, our families and our communities.
Donations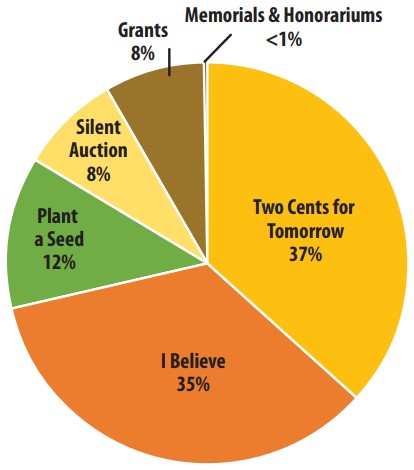 $375,603 Raised from 6 Sources
Thanks to the generous and continuous support of Believers like you, PDPF is building a LEGACY OF LEARNING for the next generation of dairy.
The Power of Dairy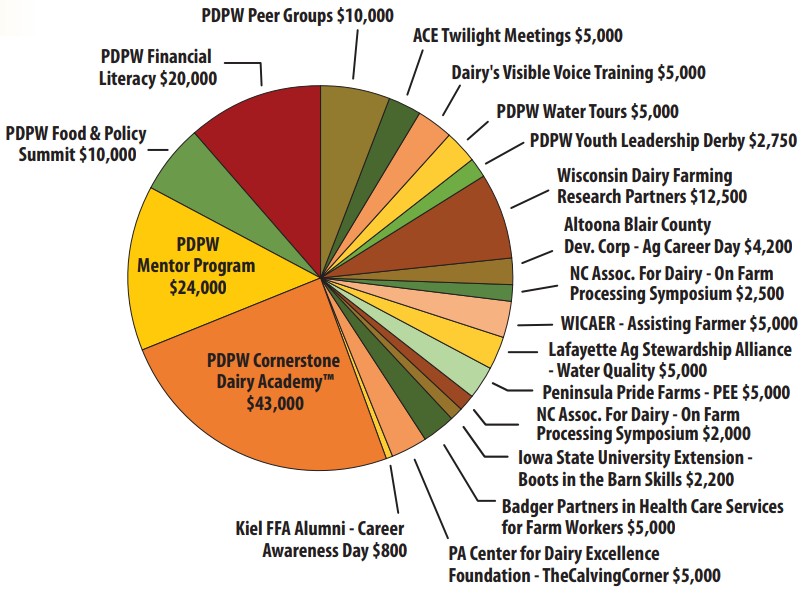 Program Support $173,950
Dairy's Foundation raises funds and awards grants and sponsorships for educational programs and initiatives that benefit the dairy community. Dairy's Foundation is committed to uniting the industry on issues of common concern to achieve its vision of a professional, proactive and prepared dairy community.
Thank you for your trust and commitment to building a professional and proactive dairy community.
Build a legacy of learning by getting involved and donating today.